Discover How BuzzTV Will Transform Your Life by Changing The Way You Watch TV!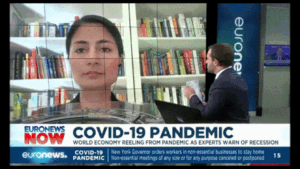 ✅High-Performance specs
✅Premium materials
✅Innovated software paired with Industry-leading support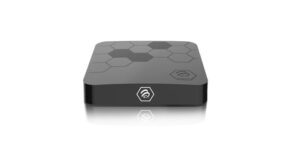 ?BuzzTV XR 4500 features 2GB DDR Ram, 16GB Memory, Gigabit LAN, 2X2 Dual Band AC Wi-Fi, and Wireless Bluetooth LED-backlit remote control for full control while watching your favorites in the dark.
?Under the lid, this beast is powered by Amlogic S905X3 CPU and Mali-G31MP2 GPU.
That means fast.
?Supporting the supercharged processors, XR 4500 comes fortified with a Thermal Reduction Metal Base. The TRMB not only looks good but prevents the machine from overheating.
?BuzzTV 4 App's Improved User-Interface is sleeker and 2x faster than before.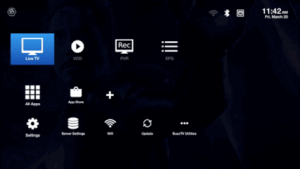 BuzzTV 4 features:
✅Intuitive channel list page
✅Quick access to categories and one-button access to your favorite shows
✅Brand new Video on Demand (VOD) grid design allows faster navigation to scroll through your movies faster than ever
✅Multi Launcher Support includes XPL3000 Classic UI ?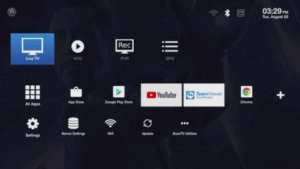 ?XR4500 Operating System is Powered by Android 9. This modified OS is optimized for better performance and features Full system backup & restore.
?It's newer & cleaner designed launcher makes it easier to access your important stuff faster.
P.s. — BuzzTV Utilities provides the ability to customize the home page launcher and more ?

? XR 4500 truly is "Everyone's TV Box™" built for both hobbyists and Newbies alike ?
✅ 2GB DDR4 RAM
✅ 16GB INTERNAL MEMORY
✅ GIGABIT LAN
✅ HDMI 2.1
✅ 2 INTERNAL WI-FI ANTENNAS
✅ ANDROID OS 9.0
✅ AMLOGIC S905X3
✅ THERMAL REDUCTION METAL BASE
✅ FULL SYSTEM BACKUP / RESTORE
✅ 2X SYSTEM PERFORMANCE
✅ 3X FASTER CHANNEL ZAPPING
✅ NEW BUZZTV BT-100 REMOTE
✅ MULTI LAUNCHER SUPPORT
✅ OTA UPDATES FOR ANDROID & BUZZTV 4
✅ INCLUDES ENERGIZER PREMIUM BATTERIES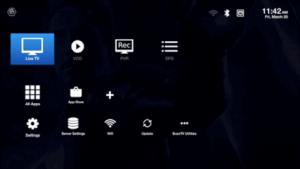 WHAT'S INSIDE THE BOX:

✅ BUZZTV XRS 4500 ANDROID IPTV OTT SET-TOP BOX
✅ HDMI CABLE
✅ POWER ADAPTER
✅ BUZZTV BT-100 REMOTE CONTROLLER
✅ 2X AAA PREMIUM BATTERIES (ENERGIZER BRAND)
✅ SETUP GUIDE